MP3 Editor
X-Wave MP3 Cutter-Joiner is designed for easy and convenient lossless editing of audio files. The familiar operations Copy, Paste and Delete allow you to edit MP3 as easily as a plain text file.

You can also insert a silence of any length, for instance to split tracks recorded in a sequence.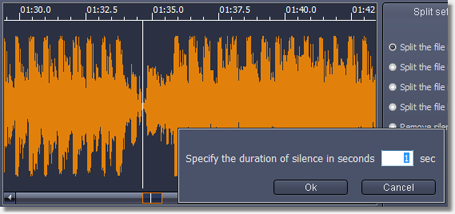 The Crop feature lets you create a ringtone with a single click.

The Fade In and Fade Out features create a smooth transition from one track to the next.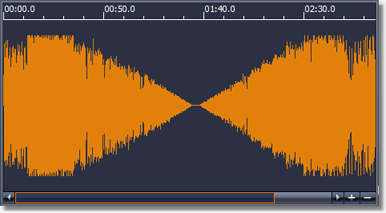 Undo and Redo operations are always possible to return to the previous step or repeat an operation.
In contrast to most other audio editors, X-Wave MP3 Cutter-Joiner does not convert the data into WAV format before editing and then back to MP3. This means that the quality of your MP3 file will remain unchanged no matter how many operations you do on it. X-Wave MP3 Cutter Joiner also supports all operations for WAV files.
X-Wave MP3 Cutter Joiner also lets you normalize volume levels of MP3 files or increase the volume of recordings. For details, click the link: Mp3 Normalizer.
Buy now
Download